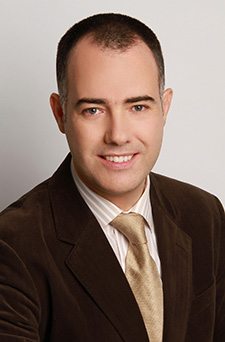 Dr. Peter Faluhelyi
I graduated at Semmelweis University Budapest with a degree in dentistry in 1998. I worked the folowing ten years at the Department of Prosthetic Dentistry of the university, where I was involved in teaching, patient care and clinical research. In 2000, I obtained my specialization in dental and oral diseases, and in 2005 my specialization in conservative and prosthetic dentistry.
I studied further in 2008 for a Master degree in Implantology at the University of Münster, Germany. Since then, I have been actively involved in many national and international training courses, both as a student and speaker. For several years I have been giving advanced training in A-dec dental ergonomics, as well as Imtec Espe 3M and C-Tech SD Mini Dental Implant.
Right now, I practice with my dental colleagues, assistants, and dental hygienist in my private three-chair dental clinic. It is a hungarian reference clinic of A-dec, the US market leading manufacturer of dental chairs and equipments, and of GC, the Japanese manufacturer of globally leading high end dental materials. Our commitment is to represent and offer high quality and highly effective dental care with state-of-the-art equipments and materials, taking into account the needs and comfort of patients.
Hours of appointment:
Monday: 08:00 – 16:00
Tuesday: 08:00 – 14:00
Wednesday: 08:00 – 16:00
Thursday: 08:00 – 16:00
Spoken languages: French, English
Phone number: +36-20-929-0701